Benefit Night in Aid of The Great Big Giveaway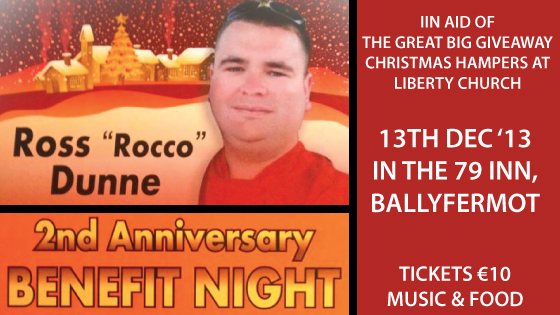 We would like to let you know about an upcoming benefit night happening on the 13th of December in the 79 Inn in Ballyfermot. The night is being run in memory of Ross Dunne and all proceeds from the night will be donated to support this year's Great Big Giveaway at Liberty. Why not show your support for this great event by buying a ticket and coming along on the night for some fun, music and food?
You can read more about the Great Big Give Away and how you can get involved below: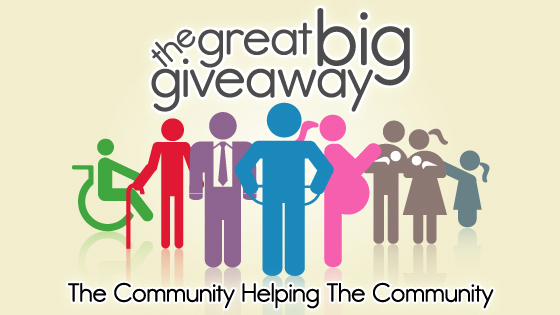 Hi Everyone. The Great Big Giveaway is an outreach to our communities were we endeavor to help families struggling at Christmas time. Last Christmas, we gave out 522 quality food hampers, this means that over 500 families had a better Christmas. So here is our challenge, we are reaching out to our four different locations: Inner City Dublin 8, Bray, Finglas and Clondalkin. This Christmas we would love to help as many families as possible with quality food hampers. I believe that together we can achieve this endeavor with everyone giving what they can. This way we can be  "Communities Helping Communities".
The event itself will take place on Wednesday 18th December.
So, how can you help?
Well, there are many ways to contribute:
Run a Fund Raising Event

Give Financially – You can donate via paypal on our website: here

Sponsor hampers as a family, office, school etc. (the cost per hamper is €90)

Contribute food goods. Put a trolly or basket in local shop, office or classroom…

Volunteer to help prepare hampers.

Share this with friends on social media by using the social sharing buttons below

If you need any more informations please email us at

info@libertychurch.ie
"Thank you for your support, it makes an incredible Difference to our Communities"
Rev. Noel Kenny (Senior Pastor – Liberty Church)
Liberty Church is a registered charity: Charity Number 6671.