Prophetic Night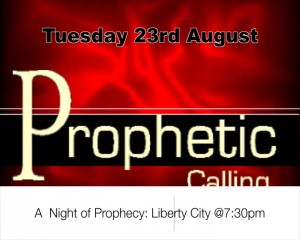 This Tuesday 23rd August Liberty are hosting a prophetic night with guest speaker Clem Ferris. We'll be kicking off at 7:30 pm.
You can find out more about Clem on his website: http://www.clemferris.com/
This is a great opportunity to come and spend time together listening to what the Lord would have to say to us. Don't miss it!