SAS Prophetic Zone and Discipleship 2:42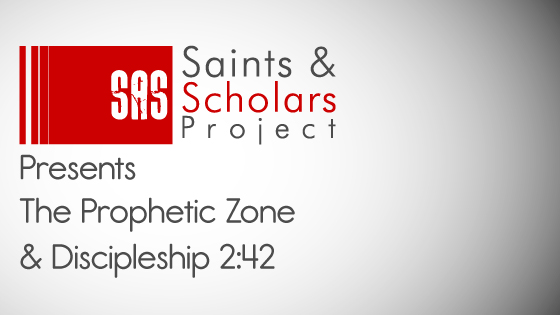 During the month of November we're running two modules of our ongoing discipleship project: Saints and Scholars.
The Prophetic Zone
Liberty City – Tuesday Nights (8,15,22,29 November) – 7:30pm
Liberty Bray – Wednesday Nights (9,16,23,30 November) – 7:30pm
This course will explore various aspects of the prophetic from a biblical perspective with the intent of exposing participants to what the Bible has t say about prophecy and equipping them to begin to explore the role of the prophetic in their life and ministry.
Discipleship 2:42
Liberty City – Tuesday Nights (8,15,22,29 November) – 7:30 pm
In Acts 2:42 we are told that the early Christian Church devoted themselves to the apostles' teaching and to the fellowship, to the breaking of bread and to prayer. Aimed, primarily at people who are new to Liberty, the aim of Discipleship 2:42 is to examine how the things that the early church devoted themselves to helped them to develop their relationship with God, and how we can build our relationship with God in the same ways.