Opening Services in Finglas and Clondalkin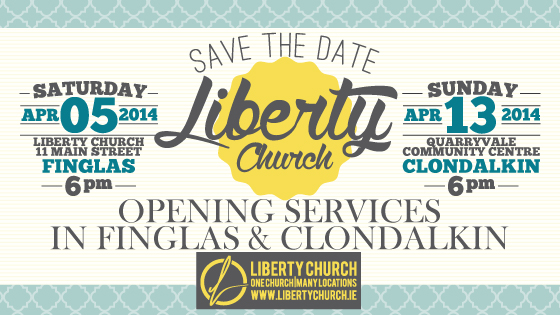 We are delighted to announce that our weekly church services will be starting in Finglas and Clondalkin in the coming weeks!
We are believing The Lord for great things in Finglas and Clondalkin, where our passion is to see the name of Jesus lifted high and people come to know and experience the transforming love of God.
We invite you to join us from the get go in this amazing adventure of impacting these communities.
Liberty Finglas
Venue: Liberty Church, 11 Finglas Village, Finglas.
Time : 6pm
Launch Date : Saturday 05th April
Liberty Clondalkin
Venue Quarryvale Community & Leisure Centre
Time : 6pm
Launch Date : Sunday 13th April
See you there!