The Fire Conference – Sound of Heaven
The Fire Conference 2014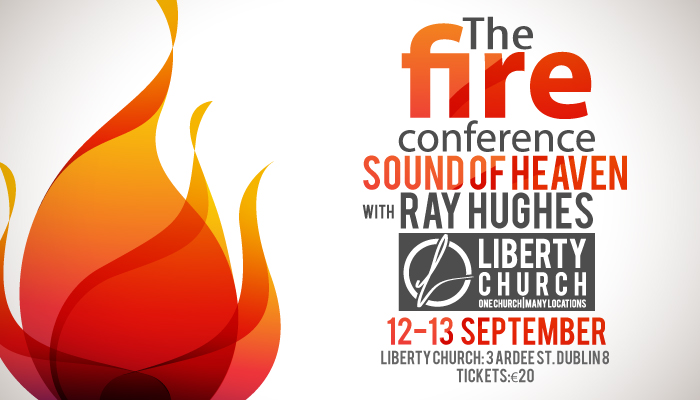 We invite you to join us this September for our "Fire Conference" 2014. The aim of the conference is to equip the church for Advancing the Kingdom of God and we are excited to have guest speaker Ray Hughes with us for the entire conference.
Ray Hughes, founder of Selah Ministries, has been in full time ministry for 40 years. He received his Doctorate of Divinity in 1996. He travels in the U.S. and internationally as a speaker, author, storyteller, singer/songwriter and musicologist. In addition to his research and teaching expertise, Ray is recognized internationally as a clear prophetic voice.
Ray is passionate about training musicians, releasing creative people into their destinies, and launching them with purpose into the world and church. He is a prophetic historian who re-digs the wells of biblical, world and recent history for the purpose of releasing the fresh word of God for the kingdom today.
Schedule:
Friday 12th September
Opening Night (7:30pm – 9:30pm)
Saturday 13th September
Morning Session (9:30am – 11am)

Break (11am – 11:30am)

Second Session (11:30am – 1pm)

Lunch (1pm – 2pm)

Final Session (2pm – 3pm)
Tickets cost €20 for the entire conference. You can book online through the eventbrite link below. Please book early as spaces are limited. We look forward to seeing you there.